CHIEF PATRON
Mr. S VAITHEESWARAN
CHAIRPERSON
PATRON
Prof. G. K. PRABHU
PRESIDENT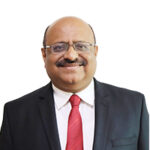 CO-PATRON
Prof. Thammaiah CS
PRO-PRESIDENT
CO-PATRON
Prof. NITU BHATNAGAR
REGISTRAR
CONFERENCE CHAIR
Prof. LALITA LEDWANI
DIRECTOR, SCHOOL OF BASIC SCIENCES
Convener
Dr. Devershi Pallavi Bhatt
HOD, Computer Applications
Convener
Dr. Ashima Bagaria
HOD, Physics
Co-convener
Dr Sandeep Kumar Srivastava
HOD, Biosciences
Co-convener
Dr. Kalpna Sharma
HOD, Mathematics & Statistics
Co-convener
Dr. Rahul Shrivastava
HOD, Chemistry
International/National Advisory Committee
Dr Andrés A. Navarro-Newball, Professor, Pontifical Javeriana University, Cali, Colombia
Dr Aniruddha Mondal, Associate Professor, NIT Durgapur
Dr Ajay Shukla, Scientist, NPL, India
Dr Arun Somani, Distinguished Professor of Elect. & Comp. Eng., Associate Dean for Research, College of Engineering, Philip and Virginia Sproul Professor, Iowa State University Ames, IA
Dr Asimul Islam, Associate Professor, Centre for Interdisciplinary Research in Basic Sciences, Jamia Millia Islamia, New Delhi
Dr R. Mehta, Professor, IIT Delhi
Dr B J Gireesha, Associate Professor, Department of PG Studies and Research in Mathematics, Kuvempu University, Shankaraghatta, Shimoga
Dr Durgesh Kumar, Department of Physiology, Government Medical College, Kannauj, Uttar Pradesh, India
Dr Dilip Singh Sisodia, Associate Professor, Computer Science & Engineering, NIT, Raipur, India
Dr Gopal Meena, Associate Professor, Govt. Engineering College, Jabalpur
Dr Kiran Shankar Hazra, Assistant Professor & Scientist-D, Chandigarh
Dr K V Kale, Sr. Professor, Computer science and IT, Former HoD & Director BCUD, Dr Babasaheb Ambedkar Marathwada University, Aurangabad, Maharashtra.
Dr Mahesh Kumar, Associate Professor, IIT Jodhpur

Dr Mario Jose Divan, Professor and Head, Data Science Research Group, National University of La Pampa, Argentina
Dr Neelu Chauhan, Associate Professor, Dept. of Chemistry, University of Kota
Dr Narendra Verma, Research Scientist, Department of Medicine, NYU Medical Center, NY, USA
Dr Purendu Parhi, Ravenshaw University, Cuttack
Dr Surekha Mondal, Molecular and Applied Mycology and Plant Pathology laboratory, Dept. of Botany, University of Calcutta
Dr Shanta Dhar, Associate Professor, Department of Biochemistry and Molecular Biology, University of Miami
Dr Sanjay Singh, Assistant Professor, IIT BHU
Dr Surendra Kumar, Head, Department of Neurology, RIMS, Ranchi
Dr Thom Ives, Lead Data Scientist, UL Prospector, United States
Dr Vinod Pallath, Medical Education and Research Development Unit, Faculty of Medicine, University Malaya, Kuala Lumpur
Dr Vasant G. Sathe, UGC-DAE-CSR, Indore Centre
Dr Vikas Pareek, Professor & Head, Mahatma Gandhi Central University, Motihari, Bihar
Dr Saikat Chattopadhyay, Dept. of Physics
Dr Manoj Saini, Dept. of Physics
Dr Amit Hirawat, Dept. of Computer Applications
Dr Rekha Jain, Dept. of Computer Applications
Dr Ruchika Mehta, Dept. of Mathematics and Statistics
Dr Monika Saini, Dept. of Mathematics and Statistics
Dr. Abhijeet Singh, Dept. of Biosciences
Dr M M Sharma, Dept. of Biosciences
Dr Naveen Kumar Singh, Dept. of Chemistry
Dr Saurabh Shrivastava, Dept of Chemistry
Finance

Dr. Anupam Sharma, Dept. of Physics

Dr. Rohit Jain, Dept. of Biosciences

Catering Committee

Dr. Sushil Kumar Jain, Dept. of Physics

Dr. Indeewar Kumar, Dept. of Mathematics and Statistics

     Certificate

Dr. Linesh Raja, Dept. of Computer Applications

Dr. Sarvesh Kumar Pandey, Dept of Chemistry

Media, Press, Website

Dr. K P Misra, Dept. of Physics

Dr. Uvais VN, Dept. of Physics

Dr Vaibhav Bhatnagar
Technical Committee

(Paper presentations)

Physics, Chemistry,

Biosciences

Computer Applications

and Mathematics and

Statistics

Dr. Uvais VN, Dept. of Physics

Dr. Ashish Kumar, Dept. of Physics

Dr. Suranjan De, Dept of Chemistry

Dr Mainak Ganguly, Dept of Chemistry

Dr Mousumi Debnath, Dept. of Biosciences

Dr Monika Sogani, Dept. of Biosciences

Dr. Ashish Kumar, Dept. of Mathematics and Statistics

Dr Garima Aggarwal, Dept. of Mathematics and Statistics

Dr. Anamika Jain, Dept. of Mathematics and Statistics

Dr. Timothy Malche, Dept. of Computer Applications

Dr. Geeta Gandhi, Dept. of Computer Applications

Dr Pragya Vaishnav, Dept. of Computer Applications

Journal Finalization

Dr Kamakhya Prakash Misra, Dept. of Physics

Dr Pramod Soni, Dept. of Computer Applications

Dr Alok Bhargava, Dept. of Mathematics and Statistics

Brochure Finalization

Dr Pooja Sharma, Dept. of Mathematics and Statistics

Dr Mousumi Debnath, Dept. of Biosciences